Our family began home educating in 1994. All 3 children have studied dance over the years and have background in everything from Ballet, Ballroom, Hip Hop, to Swing, and Tap.
Our program was developed as a way to help other young people catch the excitement. Our events are not simply "Proms", but rather a series of dance classes desiged to prepare students to be comfortable and well prepared in all social settings. Our activities cover everything from which fork to use at a formal dinner to the many different styles of dance. Additionally, every class includes a Bible based devotional designed to encourage and inspire participants to "go for God's best" in every area of their lives.
DeeJay- David Johnson
Always updating the "play list" with the best Popular, Classic, Swing, Contemporary Christian, Country, and Hip Hop styles. Lyrics are always prescreened, so you can be confident that the messages in the songs range from inspiring to just plain fun, but never inappropriate. In addition to being the DancinGrits! Sound Engineer & Deejay, David is an electrical and telecommunications engineer.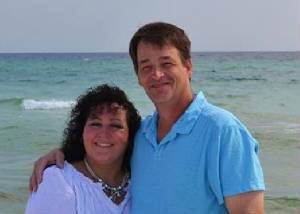 MC & Coordinator- Patti Love Johnson
The Mom of the Johnson Crew. Her true passion of making memories and creating special events for others has led her into event planning on many levels including balls, fundraisers, parties, and wedding planning. She is a Wife, Mother, Grandmother, and a Christian Counselor. Having completed her "homeschool mom" career with the graduation of her youngest child, she enjoys the creative opportunities found in her business A Time To DanceEvents.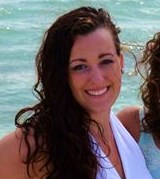 Dance Instructor- Melody Grace
The youngest of the Johnson crew, Melody has been training in multiple dance styles since she was 3 years old! Melody is a Cum Laude graduate of KSU, a certified Court Mediator, and the Constituant Services Coordinator for the Georgia Secretary of State.

| | |
| --- | --- |
| | |



Dance Instructor- Crystal Johnson McClelland

Crystal majored in Exercise/Health Science as well as earning a minor in Dance at Kennesaw State University. She has 14 years of dance training. She served four years as a Company Ministry Team Dancer for Devotion In Motion. She was a Ballet instructor for Devotion in Motion and later the developer & lead instructor for "A Time to Dance" ballet program. She is the Mother of two amazing little boys, and manages a local restaurant.




some of the dances & dance styles we offer

Ballroom- waltz, foxtrot, cha cha, beach shag

Swing- Jitterbug, Shim Sham, Charleston

Line Barn Salsa Hip Hop

Dance Instructor- Patrick Johnson

Patrick enjoys outdoor sports in addition to ballroom dance. A homeschool graduate, he attended Kennesaw State University, then went on to complete the Firefighting Academy and EMT school. He is an Eagle Scout and a member of the Order of the Arrow. As a former football player and gymnast, Patrick brings a great deal of energy and athleticism to dance.